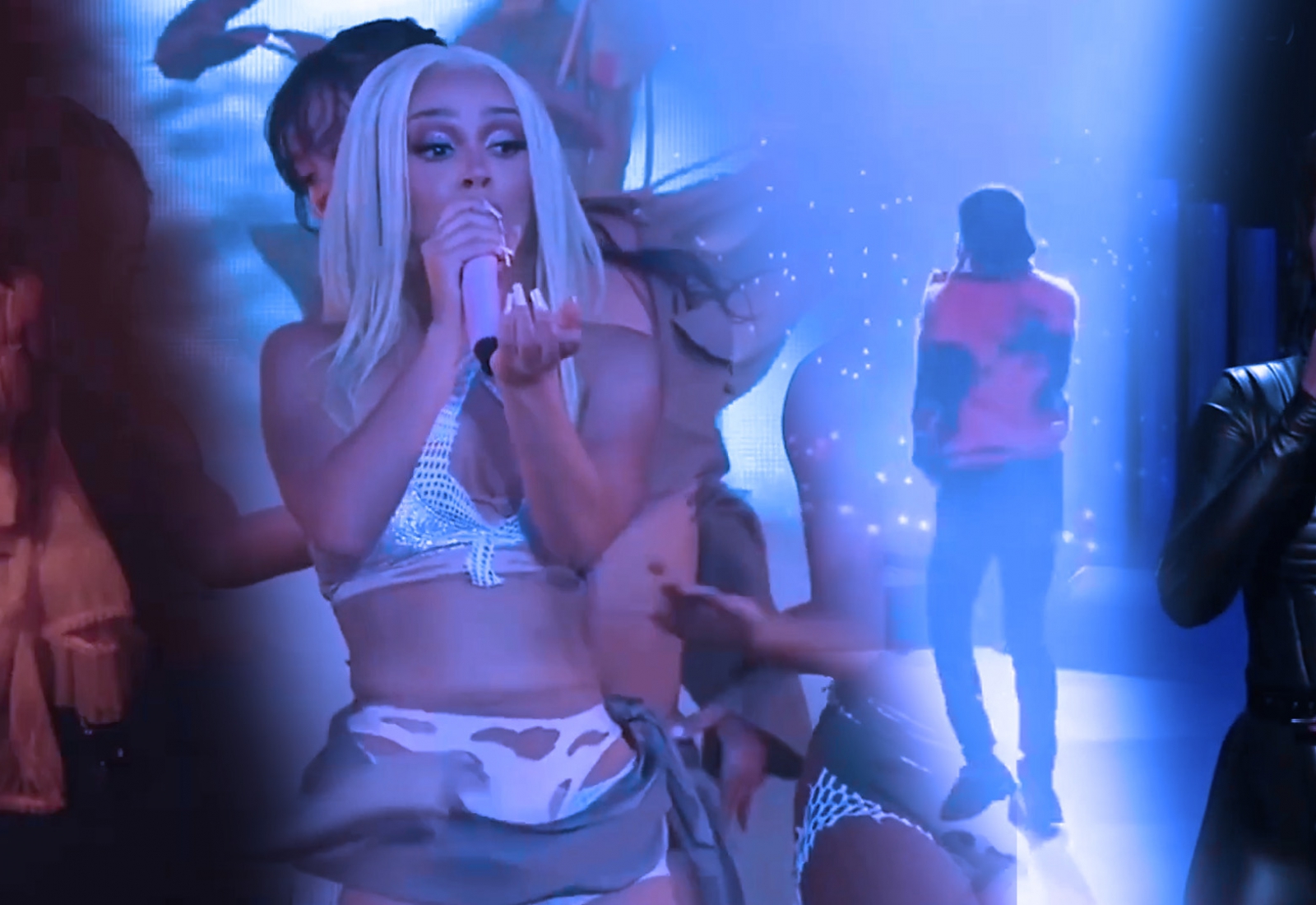 Those of us of a certain age — say, somewhere north of 40 — remember a time where it was the standard expectation of every concertgoer to only hear sounds that were being created in real time, live on the stage in front of us. And to be clear, there are plenty of live music environments, from jazz trios to classical symphonies to heavy metal combos and much more, where every note of a performance is still being played or sung 100% live.
But in the world of modern pop music, where a show is a huge production with choreographed dance routines that are synchronized to extraordinary lighting, projection, and pyrotechnic displays, it's not always feasible to have fully live music performances in the manner we once knew. There are also other situations where the aspect of orchestral arrangements and other sonic elements from the recording make it very unfeasible from a cost standpoint to reproduce live, and yet the audiences expect these note-for-note renditions of the music.
Like it or not, for many genres in the pop music realm, we're now in the playback era, where certain elements of a sonic production are pre-recorded and then played back as part of the concert experience. We're not here to judge if that's a good thing or a bad thing; instead, we're going to delve into the reasons why playback is a legitimate form of the modern entertainment experience, and why you need the ultimate confidence in your gear if it's your job to ensure the playback goes smoothly.
Playback Isn't New
Let's get one thing straight. Even in the case of the some of the world's most respected and talent-packed bands, playback has been used for decades to supplement the live vocal and instrument sources in a concert setting. If you need a great example, look no further than The Who. In the early 1970s, when they were touring in support of their seminal Who's Next album, concertgoers would see the legendary Keith Moon bashing away on drums with a pair of closed-back headphones literally taped to his skull. That wasn't just for monitoring the live sounds of Pete, John, and Roger; it was so Keith could also play in sync with the keyboard tracks, which were being played back via tape.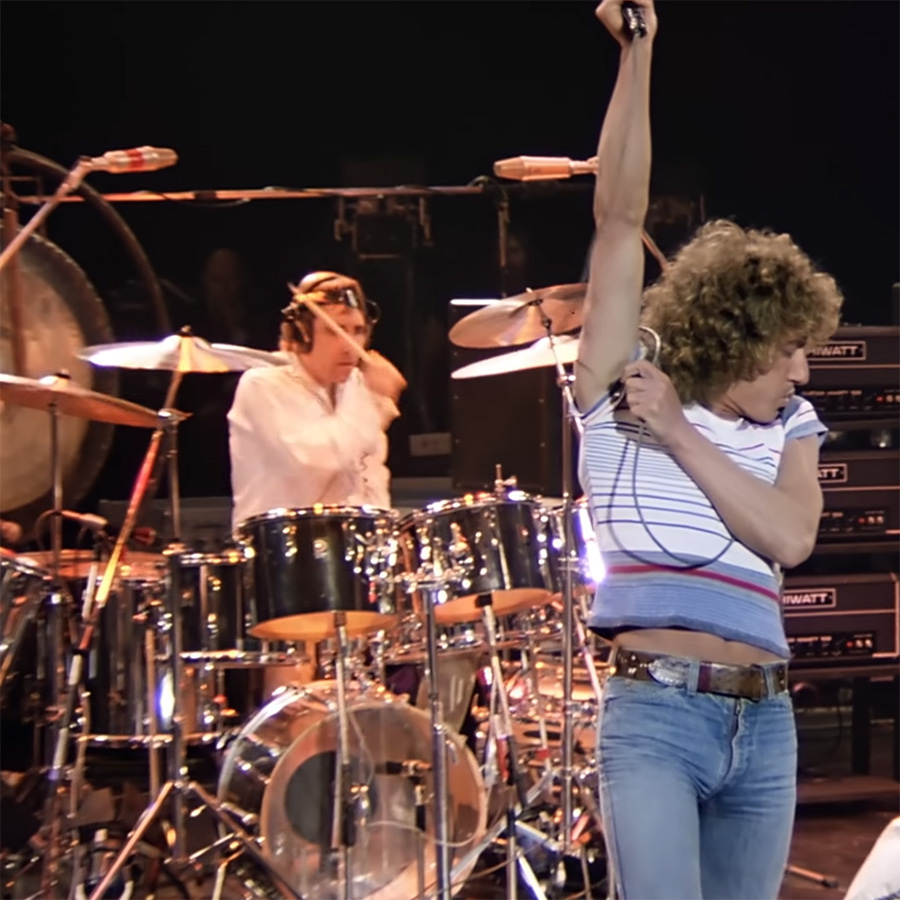 The Who performing with playback keyboards in 1978 from the film 'The Kids Are Alright'
There are myriad other examples of this kind of situation where bands and artists were unable — for reasons of technical feasibility or cost — to reproduce the album experience perfectly for a live show, and playback devices were used instead. Many of them, like the example above, had a single playback source mixed in along with fully live vocals and instruments. Others — like Ashlee Simpson's infamous tech glitch during a Saturday Night Live performance in 2004 — exposed the artist for lip-synching entire performances in a way that was misleading for the audience.
These days, it's a non-issue for the modern pop audience who would be disappointed if the live experience differed noticeably from the familiar sounds they enjoy on the record. Again, this varies greatly from genre to genre, but in many cases the music performance is one part of a much larger show experience, and whether or not the audience is fully aware of how the music is generated is a moot point.
Cost and Production Are A Huge Factors
Let's imagine an artist who had a pop hit that made use of a 40-piece orchestra. When it's time to take the show on the road, it's extremely unlikely that the artist or their label/management is going to foot the bill for that orchestra — assuming the orchestra was available for an extended tour run — to travel, be housed and fed, and paid for each stop of the tour.
Another scenario has less to do with cost and more with the style of music being performed. Not every music genre has people performing on traditional instruments — think guitars, bass, drums, keyboards and so on — as the main elements of the music. Sonic aspects of modern pop, EDM, and other genres are often created in studios without the use of those tools, so when it's time to hit the road, it only makes sense that those sounds are often played back rather than recreated on the fly.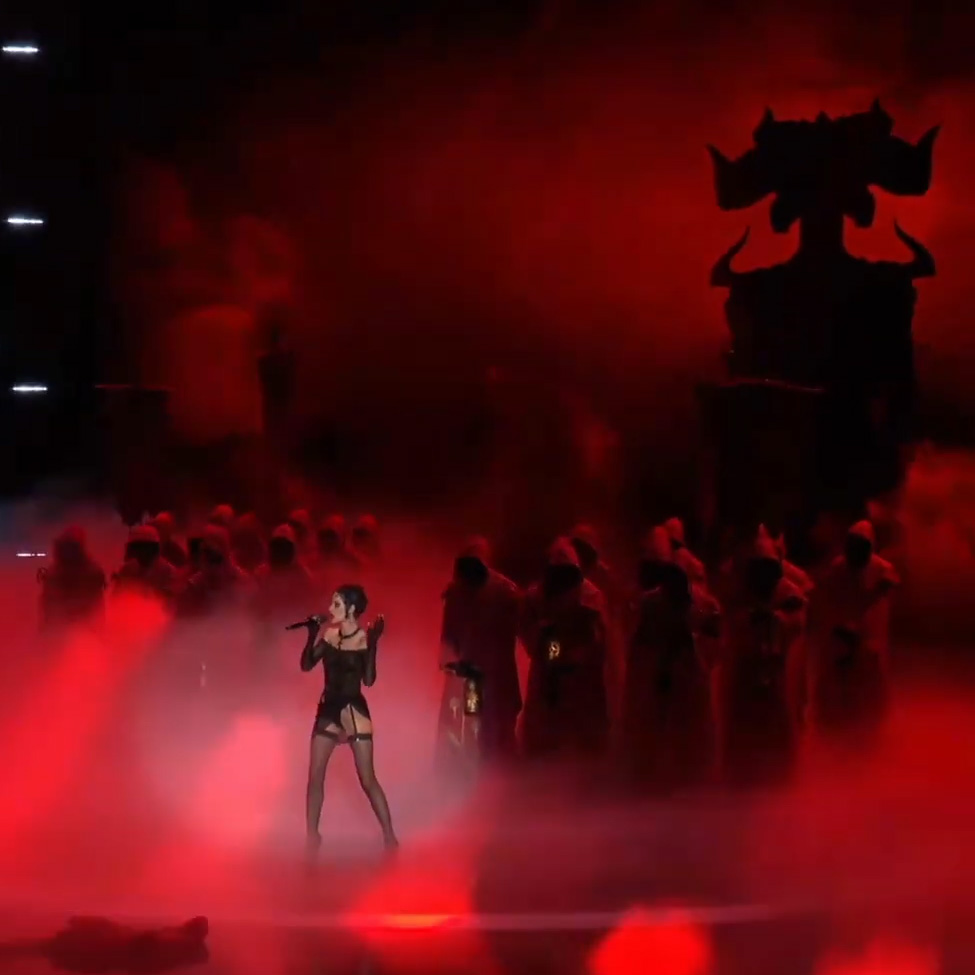 Halsey performing live at the Game Awards
Finally, many modern pop performances are huge productions that involve a lot more than just music performance. Even the greatest singers in the world can't be expected to pull off intricate dance routines, choreographed along with backup performers, and still hit every note with perfection. In those situations, playback allows for the show to be presented in a way that today's audiences demand.
Top-Level Importance: Great Sound and Total Reliability
If you're tasked with running playback for a major artist in a huge production, your role is vitally important to the entire show. At Lynx, we've spoken to many playback engineers who've expressed their reasons why they chose the Hilo or Aurora(n) for crucial live playback responsibilities. It always comes down to two factors: sound quality and reliability.
"The goal is to have the highest quality of audio from start to finish," says Daniel Arbalaez, who serves as a tour manager and live sound engineer for hip hop artists including Lil Durk, Coi Leray and others. "We were using a very simple and easy-to-use audio interface for playback, and we were like, 'Man, this is really cool, but we just wish it sounded better.' I was very curious to hear what the Aurora sounds like, and we had the opportunity to A/B it. And when we did, holy crap. It was like I took a blanket off of my subwoofers."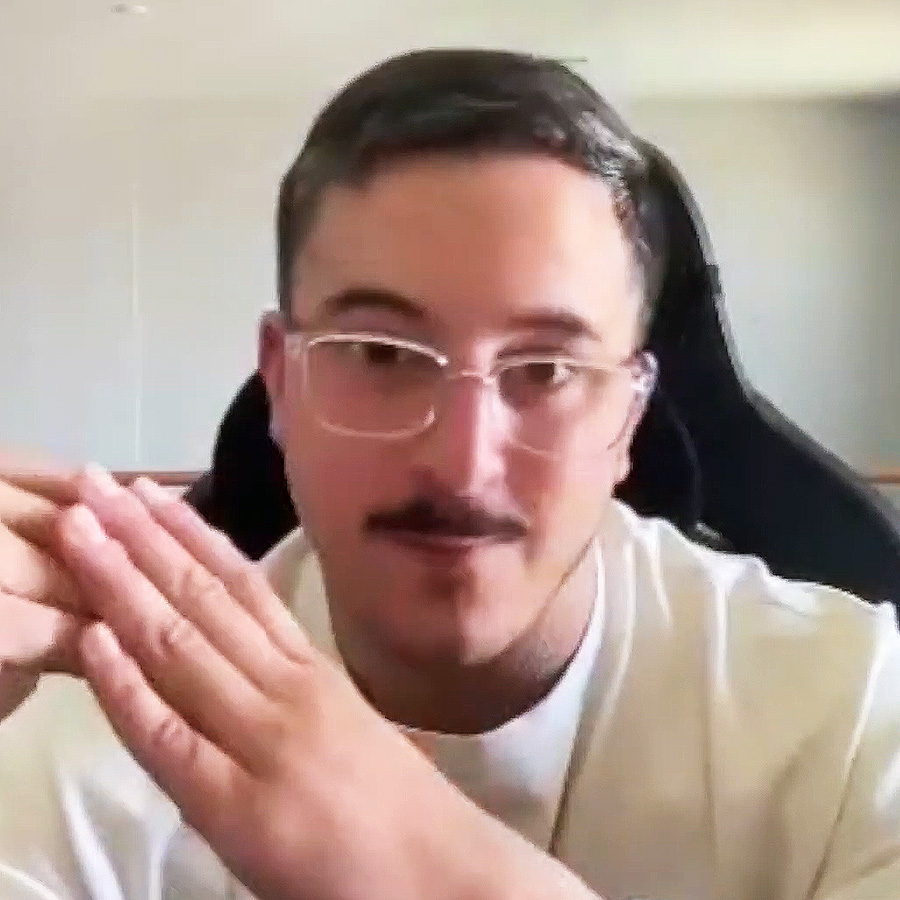 Playback Tech & Tour Manager Daniel Arbalaez
Willie Linton is a playback engineer working with a wide variety of pop acts, but first took the Aurora(n) out on the road with Post Malone. "My train of thought is for everything to be transparent and sound the same as it sounded in the studio. The Aurora(n) gives me the lowest noise, the fattest, open-sounding pres… and I got four of them. I feel like I covet them because whatever I play through them is going to sound fat and big."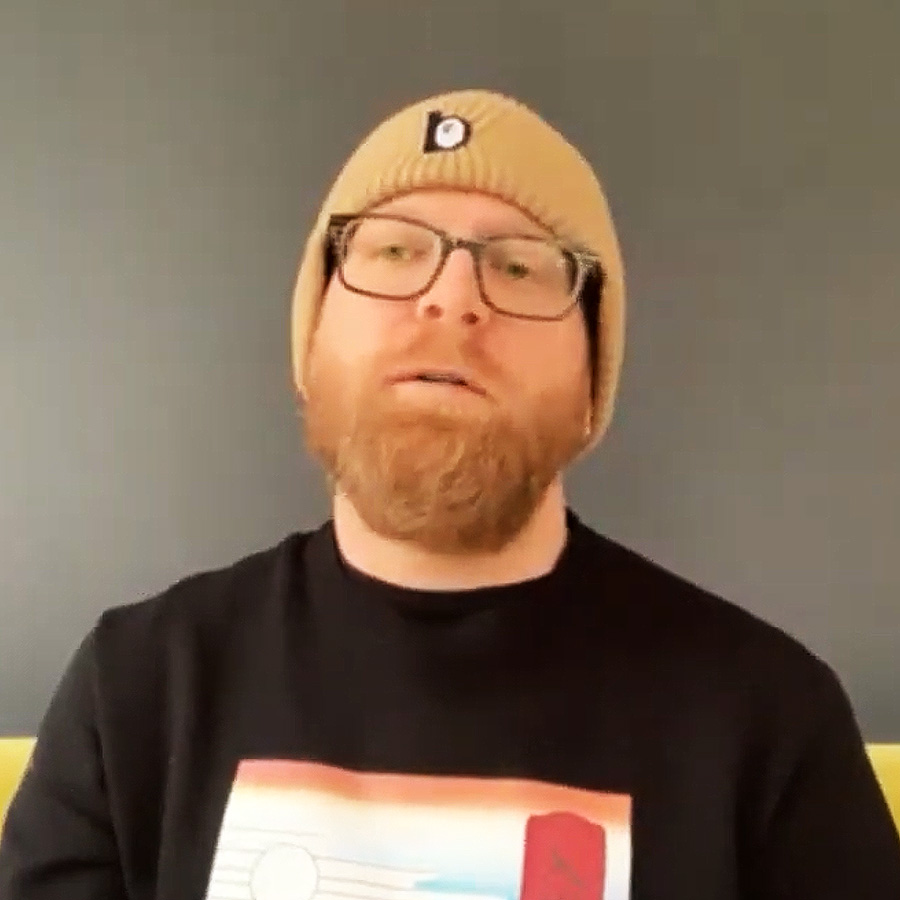 Playback Tech Willie Linton
"The thing that blew my mind was that the minute I got it all hooked up, there was at least a foot and a half or two feet on each side of my studio monitors that I had never heard before," says Jeffrey Kubiak, a playback tech who works with major pop acts like Halsey.
He goes on to talk about the Aurora(n)'s 1U form factor for tours. "A lot of guys out there, no matter what gear they're using, they're smashing it all into the tiniest Pelican they can. That's when size really matters because you're throwing it into a 10-inch-deep rack that you can throw in a traditional carry-on, and now you have this insane tool, whether you're recording vocals as a musical director or whatever, it's so functional, it's so portable, and there are so many possibilities with it. That's when you really do, wow, it's worth the money."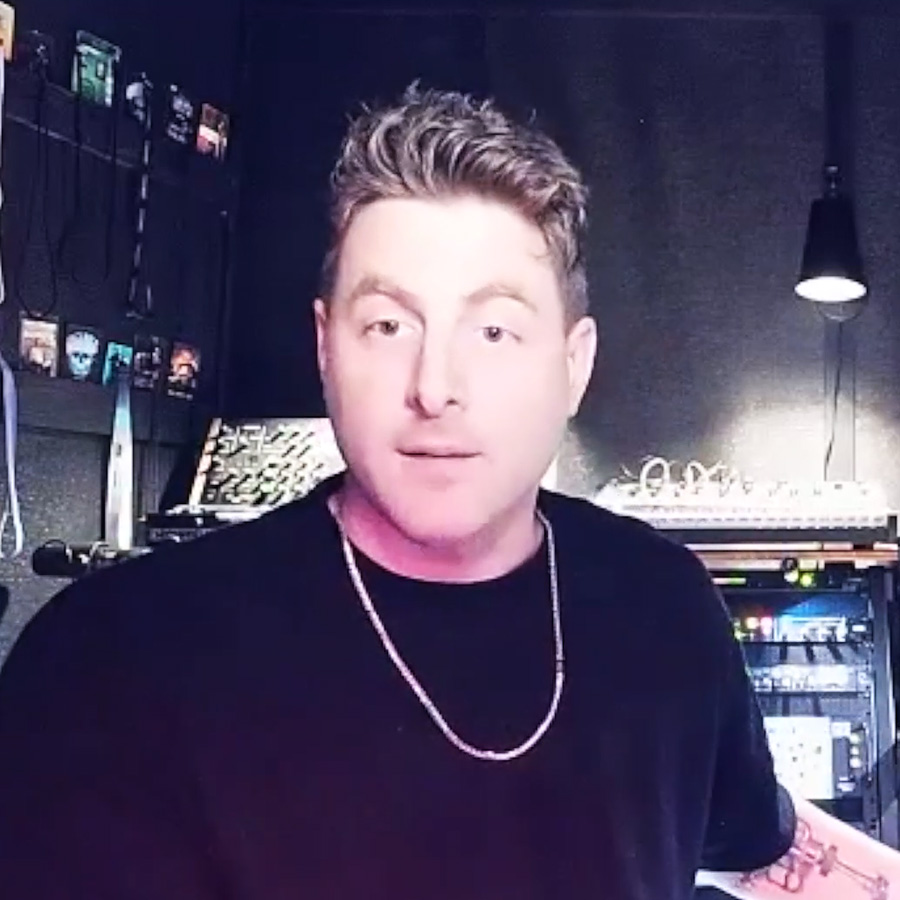 Playback Tech Jeffrey Kubiak
Getting In and Out
One other important aspect of the Lynx Aurora(n) and Hilo for live sound production is the flexibility of interfacing options. Many of the live sound engineers and playback techs we spoke to said that their initial choice of their Lynx interface was based on being able to directly connect via formats including Dante, Pro Tools HD DigiLink, USB, or Thunderbolt 3. Others liked the options of having high-quality mic preamps onboard. And yet others appreciated the Aurora(n)'s built-in SD card that they can use for redundant recording purposes.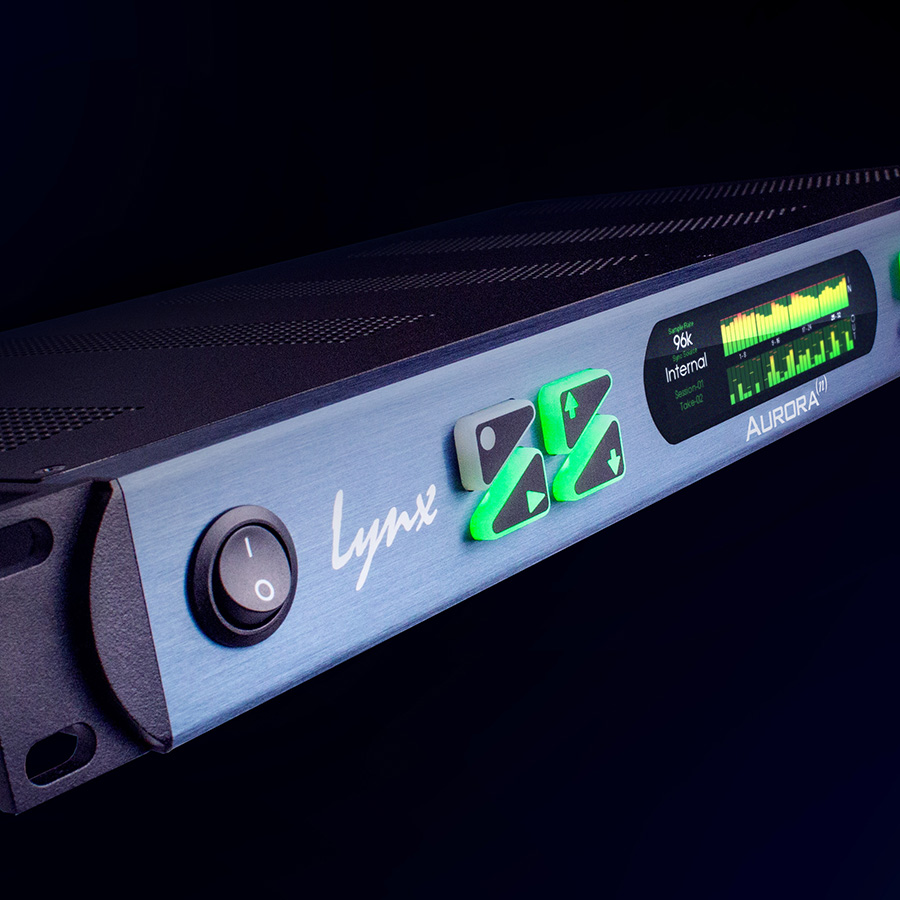 Lynx Aurora(n)
In any case, playback is now firmly entrenched as a major part of the live music experience, and we're honored that so many of the best have chosen Lynx for their most important tours, festivals, and one-off big shows.