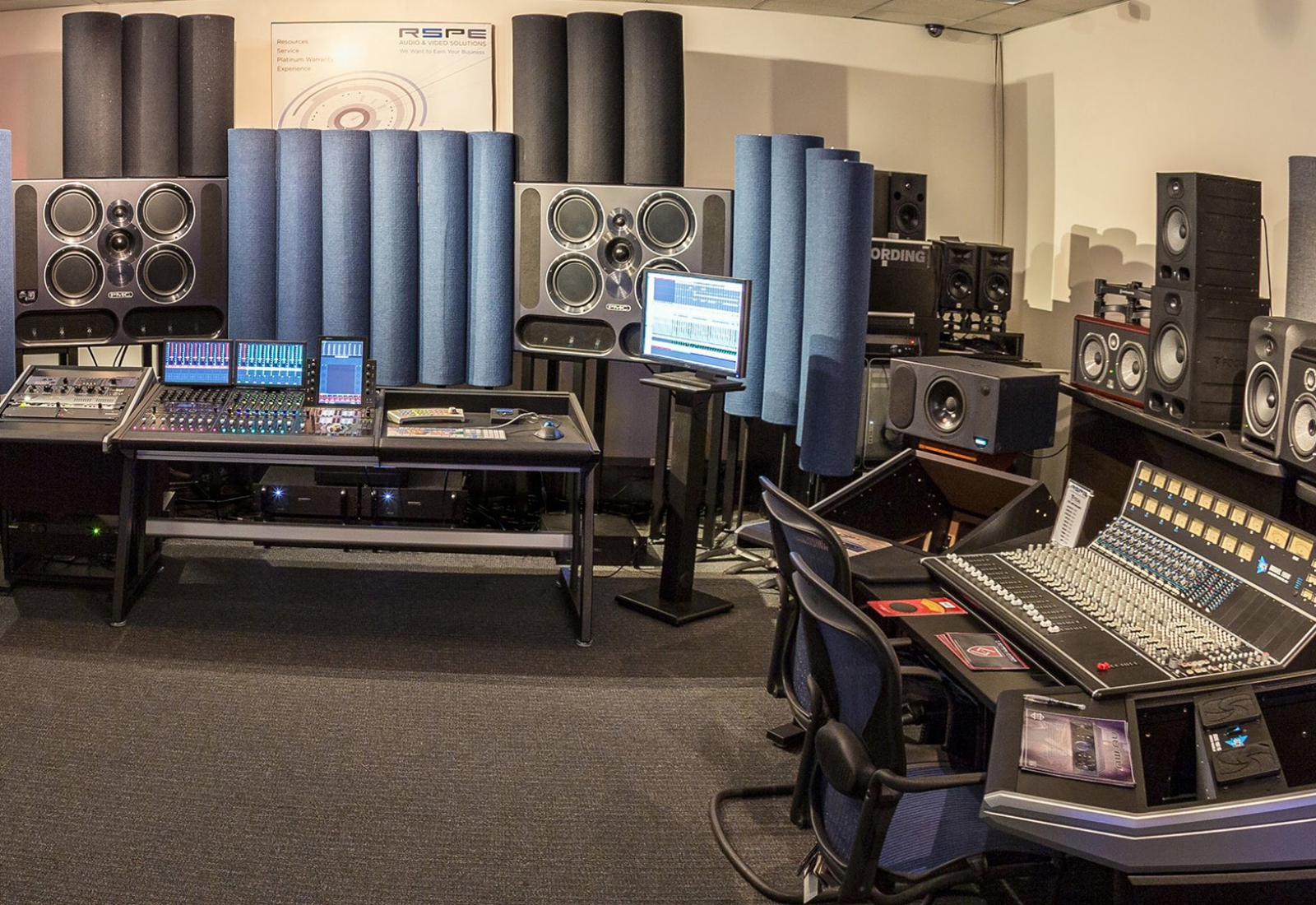 It was back in 1991 when Russ Belttary, a veteran of creative audio production, recognized that the world of recording technology was about to go through a massive change. Pro Tools 1.0 had just been released, and even at that nascent stage, Russ realized its potential to revolutionize video post. He founded RSPE and immediately began working with the Hollywood post-production community, innovating new ways to integrate digital audio workstations with video production way before synchronization with film became available.
It didn't take long for RSPE to expand beyond building and selling Pro Tools systems. The retailer/audio consulting firm also began specifying and selling outboard gear, recording consoles, and all things pro audio. Based in Burbank, CA, the Los Angeles-adjacent city known as the "Media Capital of the World", RSPE cultivated their client bass at every major motion picture facility and recording studio in Hollywood, plus studios around the globe. Their areas of expertise include Music Production, Broadcast, Post-Production, Live Sound, and Home & Business AV automation. In addition to being a great resource for gear, RSPE offers installation, onsite training, and factory certified tech support and repair on many of the top brands of audio and video.
If you're looking for Lynx converter/interface tools like Hilo or Aurora(n), you can't go wrong with RSPE. No matter which DAW software you use or what you want to accomplish in the realm of pro audio, RSPE's veteran sales staff will be happy to advise you on the specific configurations available for your Lynx gear, and help you choose just what you need to maximize your creativity, functionality, and workflow. For everything from music recording to post production, live sound, and more, contact RSPE today!
RSPE AUDIO
401 W Riverside Dr
Burbank, CA 91506
855-632-1032