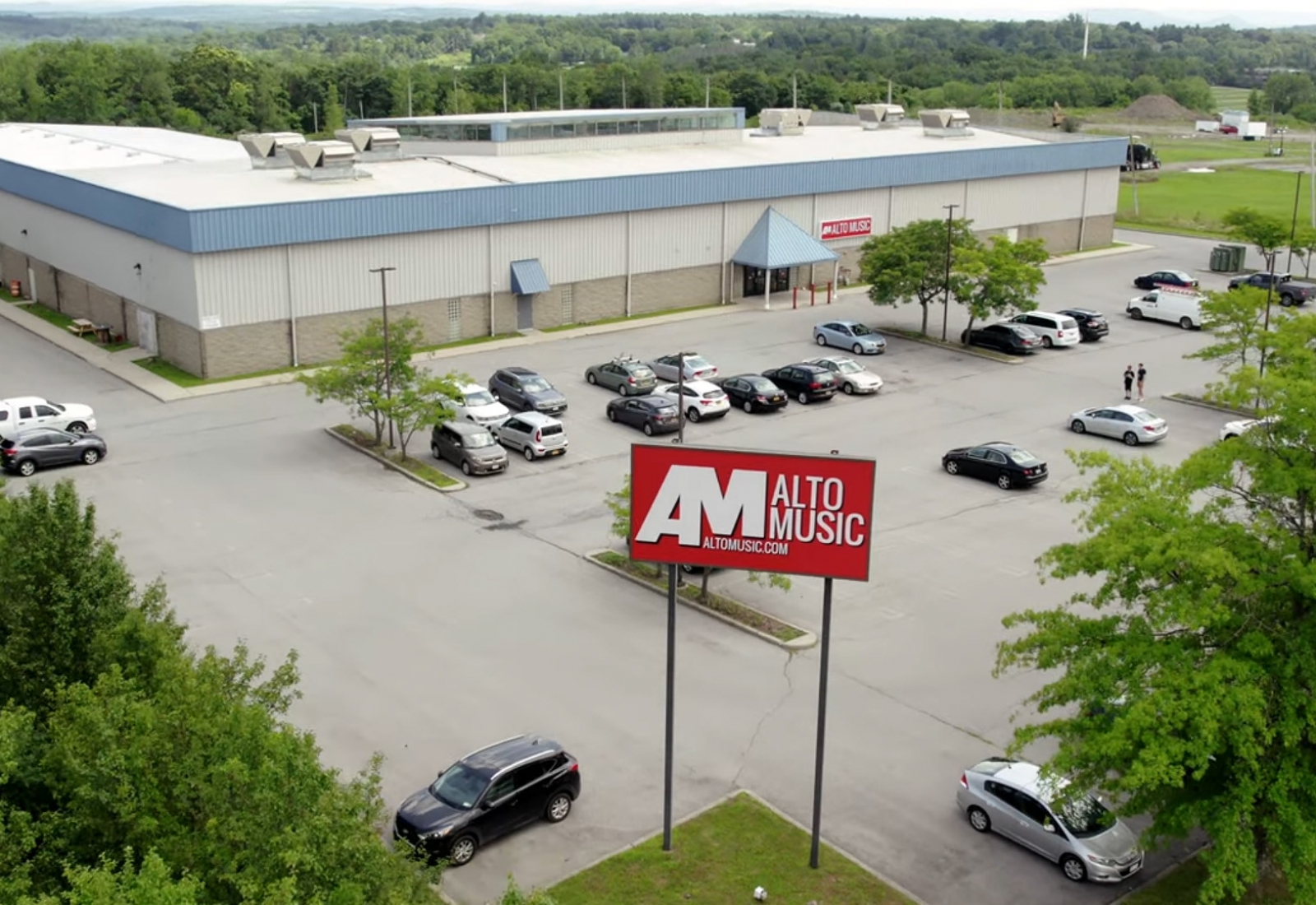 Everyone loves a story of a person who diligently works their way up from the bottom of a company and by the time they lead it, they know it inside and out. That's the tale of Jon Haber, who started as an employee of the original New York-based Alto Music in 1981, arranging displays and sweeping floors. Jon held every position at the store through 1989, when he took over the company as its new owner. Seeing the opportunity to grow, Jon expanded Alto Music to three full-line locations and a pro audio showroom in NYC. Jon has spent his entire working career in the music retail business, and remains an active songwriter and recording musician to this day. Music is in his blood.
Alto Music has been the well-deserved recipient of many music retail industry awards, including Best Sales Staff, Best Multi Store Dealer, Best Customer Service, Best Recording-Related Product Retailer, and many more. They've been featured in marketing campaigns for American Express as well as getting spotlights in nationwide programming for CBS and in countless magazines. Alto's success has been built on its team of talented people, many of whom have been working for the store for decades.
Today, Alto Music is regarded as one of the top music retailers in the world, and the same great philosophy that's made their retail locations so successful is evident in their online business as well, with a great shopping experience that you can do hassle-free straight from your phone or desktop. If you prefer to shop in person, you might try out their Alto Music Concierge service, available by appointment. They'll pair you with one of their in-store specialists for a one-on-one gear buying experience where you have the undivided attention of some of the best talent in the music retail industry.
Alto offers an excellent selection of Lynx products, including many configurations of Aurora(n) and Hilo converter/interface tools as well as PCI-e interface cards, expansion cards, audio and data cables, and other Lynx peripherals.
ALTO MUSIC – ORANGE COUNTY
180 Carpenter Avenue
Middletown, NY 10940
845-692-6922
ALTO MUSIC – DUTCHESS COUNTY
1676 Route 9
Wappingers Falls, NY 12590
845-297-0011
ALTO MUSIC – BROOKLYN
67 West St, Suite 413,
Brooklyn, NY 11222
646-230-8651