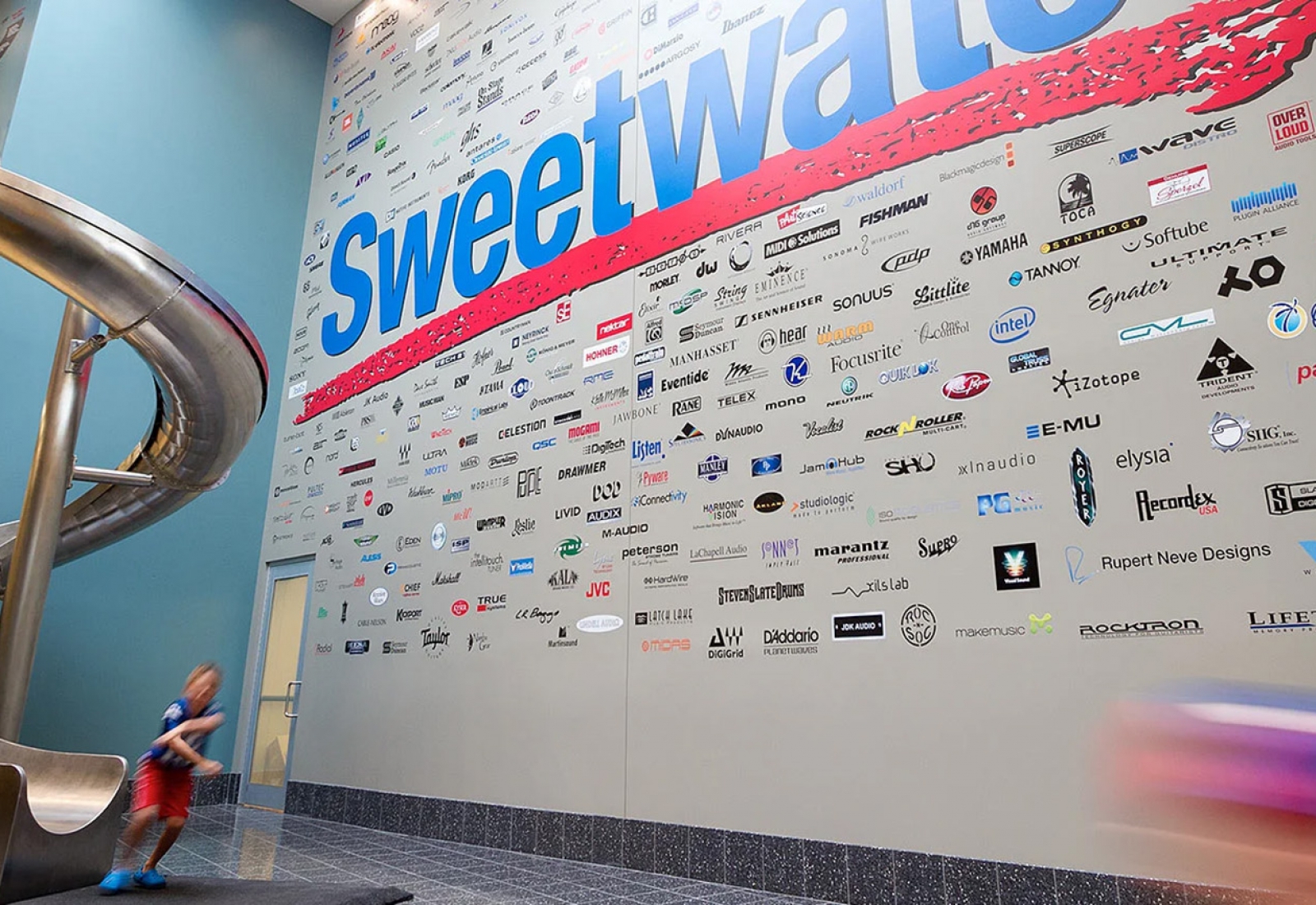 The story of Sweetwater is a tale of American success in every way. Chuck Surack was a young musician who grew up in Fort Wayne, Indiana. In 1979, he put together a mobile recording studio in the back of his VW bus, later upgrading his studio to a stationary recording facility in his home that he named Sweetwater Sound. When he purchased a Kurzweil K250 synthesizer in 1985, he began designing his own sounds for the keyboard, which led to him selling these new sound libraries and establishing relationships with a wide variety of professional musicians.
Chuck's sound design clients also needed other instruments and pro audio gear, and Sweetwater began its life as a retailer. Over the years, through mail order and then online sales, Sweetwater grew into an industry leader serving millions of customers and employing a team of thousands. Today, they are acknowledged as the country's number one eCommerce provider of music instruments and pro audio gear, reaching $1.57B in sales in 2022. In 2023, Sweetwater was named by Newsweek as one of America's Greatest Workplaces for Diversity. They are a company who truly cares about its employees, customers, and suppliers.
Since the day Lynx opened our doors, Sweetwater has been a tremendous supporter of our products and technologies. Sweetwater's team of Sales Engineers are among the best trained people in the USA to help you select and configure your next Aurora(n) or Hilo audio converter, as well as Lynx expansion modules, audio interface cards, cables, and more. Contact them today!
SWEETWATER SOUND
5501 U.S. Hwy 30 W
Fort Wayne, IN 46818
800-222-4700