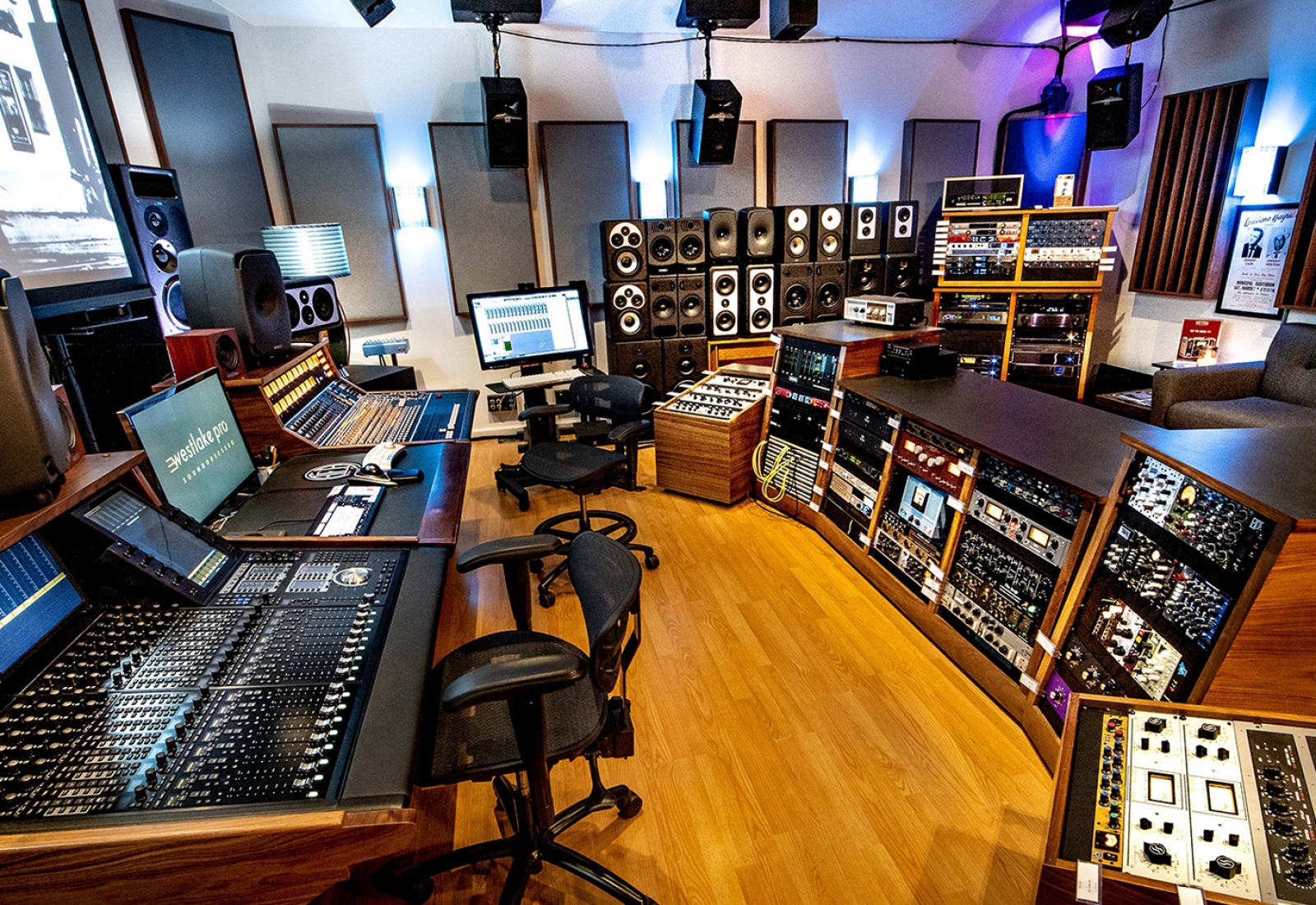 Photo by CJ Hicks
In the Los Angeles, CA area, few pro audio retailers have the well-deserved respect that the industry gives to Westlake Pro. With deep roots in LA's music scene and a heritage that goes back to the late '60s, Westlake Pro has equipped clients with the gear and studio designs that produced signature sounds that stand the test of time.
It was back in 1969 that famed studio technician Tom Hidley started building custom gear for LA's iconic recording facilities. Focusing his efforts on loudspeaker designs, his small business began manufacturing custom speakers for the studios he was helping to design and build. It wasn't long before had developed a reputation as one of the world's premiere acousticians. Eventually, the Westlake brand branched into three different businesses that still exist in various forms today: Westlake Recording Studios, Westlake Audio, and finally Westlake Pro. It began as a small sales division above Westlake Recording Studios, and evolved over the subsequent decades into one of the leading studio design/integration and pro audio retailers in the world. Westlake Pro stands out from the pack with their experienced and knowledgeable sales staff, commitment to customer service, highest quality technical services, and relationships with top brands… like Lynx.
Westlake Pro's sales staff can help you choose the perfect configuration for your next Aurora(n) or Hilo converter/interface. Let them know how you plan on using your new Lynx gear — for what application in tracking, mixing, mastering, or live sound, and with what hardware and software systems you need to stay compatible — and Westlake Pro will point you in the right direction, and get you set up and rolling with your new Lynx gear faster and easier than you expect.
WESTLAKE PRO LOS ANGELES
1005 W. Isabel Street
Burbank, CA 91506
323-845-1145
WESTLAKE PRO NASHVILLE
515 E. Iris Drive
Berry Hill, TN 37204
615-806-7556