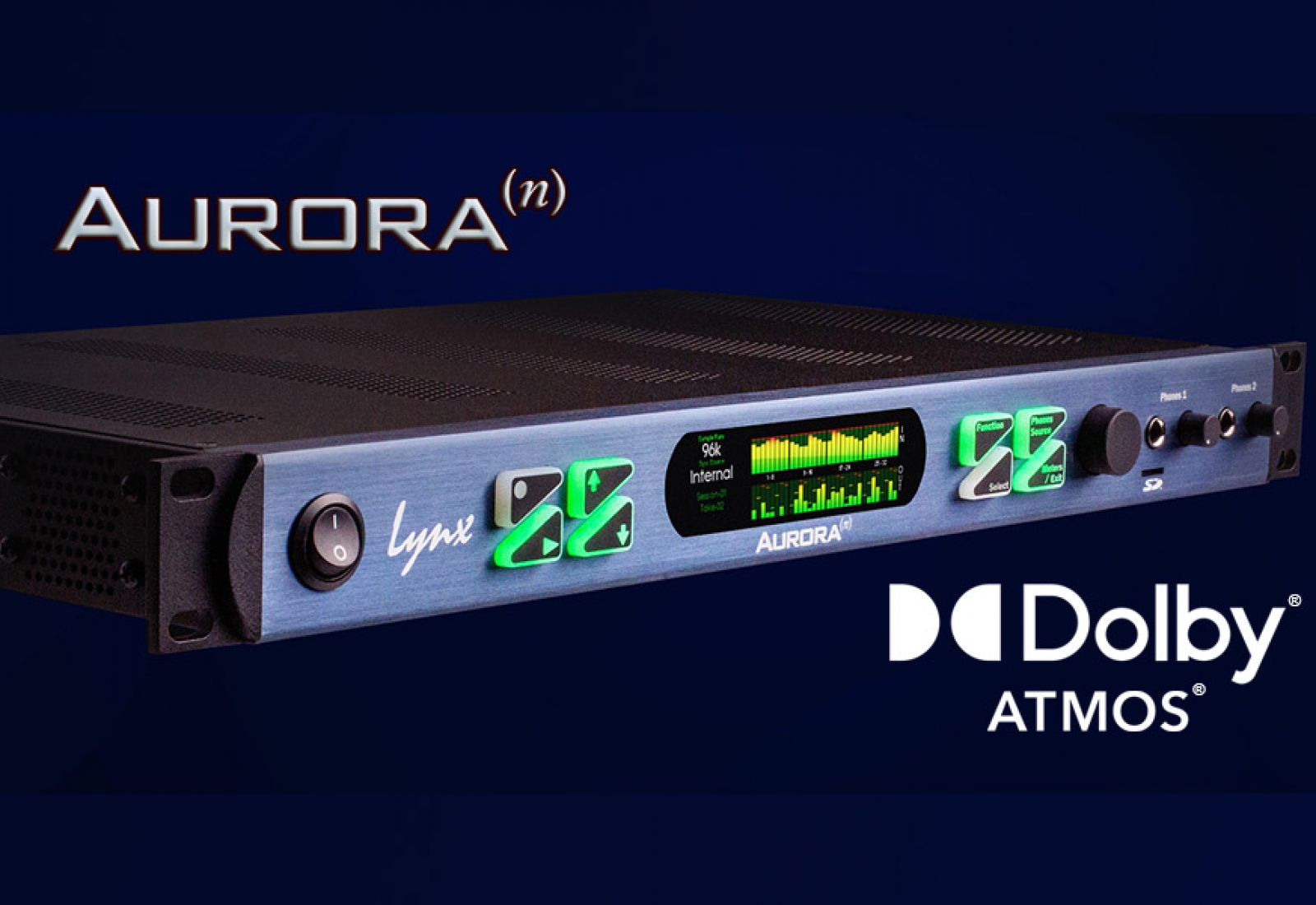 Lynx Studio Technology has announced compatibility between their acclaimed Aurora(n) audio interface/converter and Dolby Atmos, a revolutionary spatial audio technology for the most immersive sound experience. Atmos expands on existing surround sound systems by adding height channels, allowing sounds to be interpreted as three-dimensional objects with neither horizontal nor vertical limitation.
Lynx co-owner and Chief Hardware Engineer Bob Bauman states, "We've had many requests from audio engineers who want to combine the sonic transparency of the Aurora(n) with the tremendous creative power offered by the Atmos mixing environment. Now they can."
Co-owner and Chief Software Engineer David Hoatson adds, "From the start, we designed Aurora(n) with the flexibility to offer an extraordinary path for future upgrades. Lynx customers who have loyally supported the Aurora(n) platform now get rewarded with the ability to work within the exciting new realm of immersive audio."
The new Dolby Atmos compatibility for the Lynx Aurora(n) will be made available via a free firmware update that will be found on the Lynx web site for all registered Aurora(n) users. The update includes a slew of new features including support for speaker configurations up to 9.1.6, 530 total room correction filters, up to 16 filters per channel (including parametric, low-pass, high-pass, and shelving), channel level and delay compensation, and comprehensive bass management with LFE channel, all of which is implemented in hardware with 64-bit floating-point accuracy. The update will also allow for perfect integration between Aurora(n) and Sonarworks sound calibration software as well as Room EQ Wizard (REW) for room acoustic measurement, loudspeaker measurement and audio device measurement. This compatibility will allow for direct import of speaker calibration parameters into Aurora(n) with no manual entry required. Dolby Atmos control will also be seamlessly integrated into Lynx' own NControl software.
Lynx Aurora(n) users will be notified when the new firmware update is available for download. More information on Aurora(n) is available at lynxstudio.com. Dolby and the double-D symbol are registered trademarks of Dolby Laboratories Licensing Corporation. All other trademarks remain the property of their respective owners.