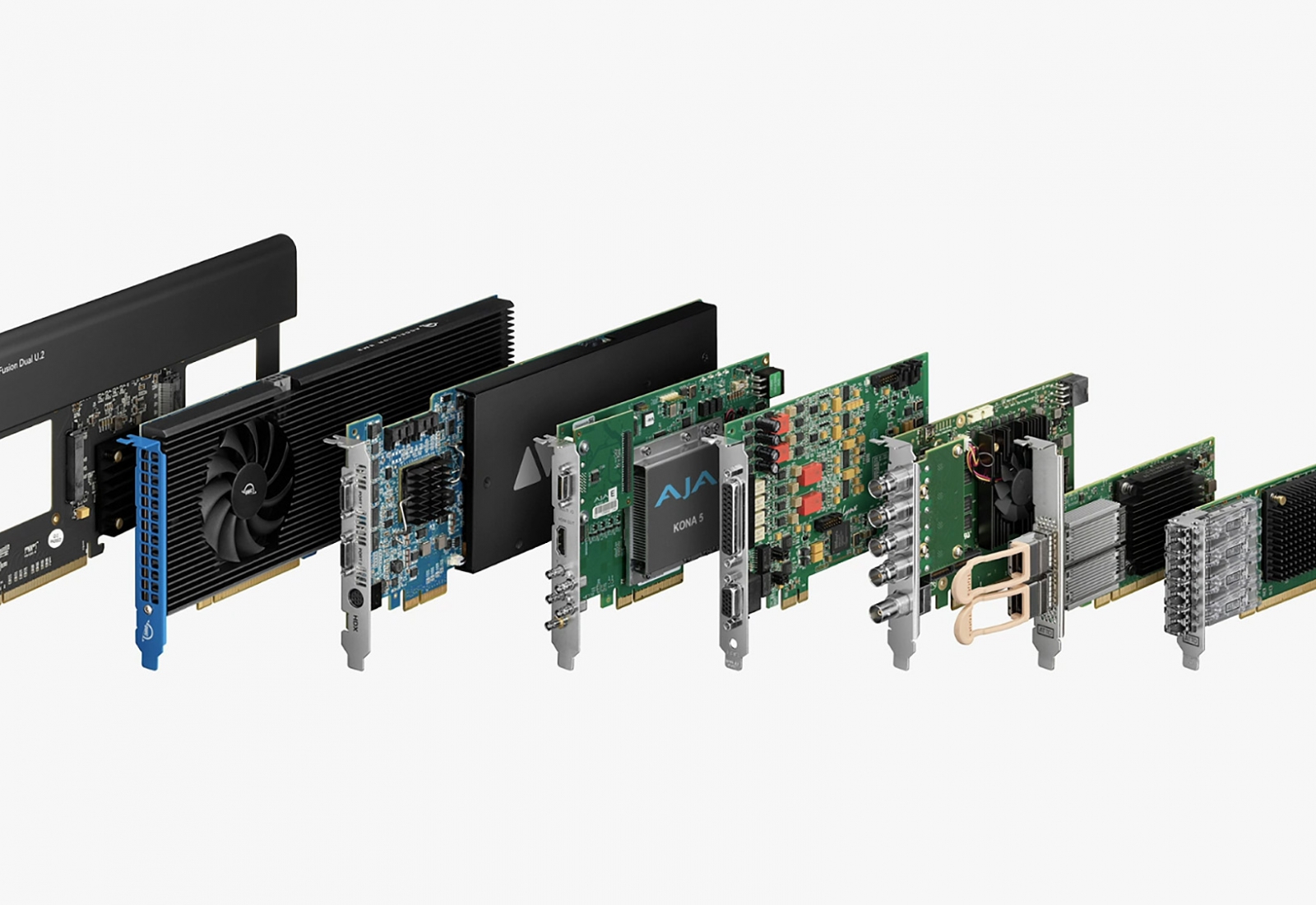 COSTA MESA, CA (JUNE 5, 2023) – Following Apple's jam-packed WWDC 2023 keynote presentation on Monday June 5, Lynx is pleased to announce that its acclaimed PCI Express cards for audio interfacing and digital conversion are fully compatible with the new Mac Pro featuring the M2 Ultra chip.
"Lynx has tested both our Thunderbolt and PCI Express products with the new Mac Pro with Apple silicon, and were very impressed with the performance and expandability," says Lynx co-owner and Chief Software Engineer David Hoatson. "We worked closely with Apple to ensure that Lynx's Thunderbolt and PCI Express products are compatible and available to our customers alongside the availability of the new M2 Ultra-based Mac Pro."
Celebrating its 25th anniversary in 2023, Lynx got its start in 1998 creating PCI cards for professional audio applications. Lynx supports Apple's latest AudioDriverKit with their macOS V2 driver, which will support the most recent macOS operating systems including Monterey, Ventura and the just-announced macOS Sonoma.
The new Mac Pro offers Apple silicon performance combined with the versatility of PCI expansion. The new Mac Pro features seven expansion slots, six of which are PCIe gen 4 — providing twice the bandwidth for audio and video I/O, networking, and storage cards. The latest PCIe gen 4 SSD cards, for example, are capable of a colossal 26GB/s.